CHILDREN'S DANCE LESSONS
Updated: 2 months ago - Created: March 29th, 2018
CHILDREN'S DANCE LESSONS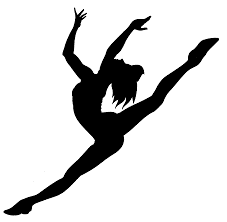 An 8-week Dance Program at the Horton Community Center
Every Saturday starting April 28, 2018 to June 16, 2018
9:00 am-9:30 am - Age 4-5
9:30 am-10:15 am - Age 6-8
10:15 am- 11:00 am - Age 9+
Taught by 2 competitive dancers with over 15 years of experience combined trained in ballet, jazz, hip hop, lyrical and acro; the children will have the opportunity to explore different styles of dance.
While the 4-5-year-old classes will be aimed at ballet and dance games, the 6+ category will explore a few more styles. As well, a short dance will be taught through the weeks and performed on the last class date for parents to view their progress.
The instructors are fully committed to provide your children with a unique dance program that will aim to appease to every child's abilities, likes and dislikes while introducing them to the art of dance.
"Dance is the hidden language of the soul, of the body" ~ Martha Graham