Fire Department
Updated: 7 days ago - Created: December 2nd, 2011
FOR GENERAL INQUIRIES please call the Municipal Office at 613-432-6271.
In case of FIRE or OTHER EMERGENCIES, please call 911.
Being a By-Law for prescribing the time for setting fire in the Township of Horton and the precautions to be observed.
Fire Personnel:
Fire Chief:
Deputy Fire Chief:
Fire Captains:
Randy Corbin
Allan Cole
Ray Caillier, Ghislain Bourget
Volunteer Fire-Fighters:
- Mike Fortier - Dave McNulty
- Daryl Eady - Steve Osipenko
- Kirby Morrison - Kyle Schroeder
- Chris Martin - Crystal McGregor
- Ashley Bennett - Carson Cole
- Shane Lambert
ONTARIO'S NEW CO ALARM
Updated: 3 years ago - Created: April 15th, 2015
The Hawkins-Gignac Act, As of April 15, 2015, all Ontario homes at risk of carbon monoxide (CO) exposure must have CO alarms installed near sleeping areas, or risk penalties. We have prepared materials from the unique vantage point of one of Canada's worst carbon monoxide related tragedies, in which CO claimed the lives of a family of four from Woodstock, ON and was the impetus for the creation of the Hawkins-Gignac Foundation for CO Education. This new law makes carbon monoxide alarms mandatory in all Ontario homes with fuel-burning appliances or attached garages, no matter the age of the home.

APPLICATION FOR THE DISPLAY OF FAMILY FIREWORKS
Updated: 5 years ago - Created: June 4th, 2014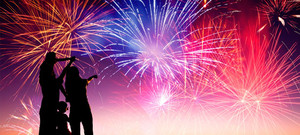 This application is for submission purposes only and is not an approved family fireworks display permit. Once this application is received and approved by staff you will receive a Permit Number via e-mail.
Note that all permits issued will become null and void if there is a Fire Ban declared by the Horton Township Fire Chief.
SMOKE ALARMS
Updated: 2 years ago - Created: December 2nd, 2011
As of July 1, 1998 under the Ontario Fire Code, every home in Ontario is required to have a working smoke alarm. Homeowners must ensure that smoke alarms are installed between sleeping and living areas. They are also required to maintain the smoke alarm in working order.